Laser envelope model¶
In many physical situations, the spatial and temporal scales of interest (e.g. the plasma wavelength \(\lambda_p\)) are much larger than the scales related to the laser central wavelength \(\lambda_0\). In these cases, if the laser pulse is much longer than \(\lambda_0\), the computation time can be substantially reduced: one only needs to sample the laser envelope instead of \(\lambda_0\), as depicted in the following figure.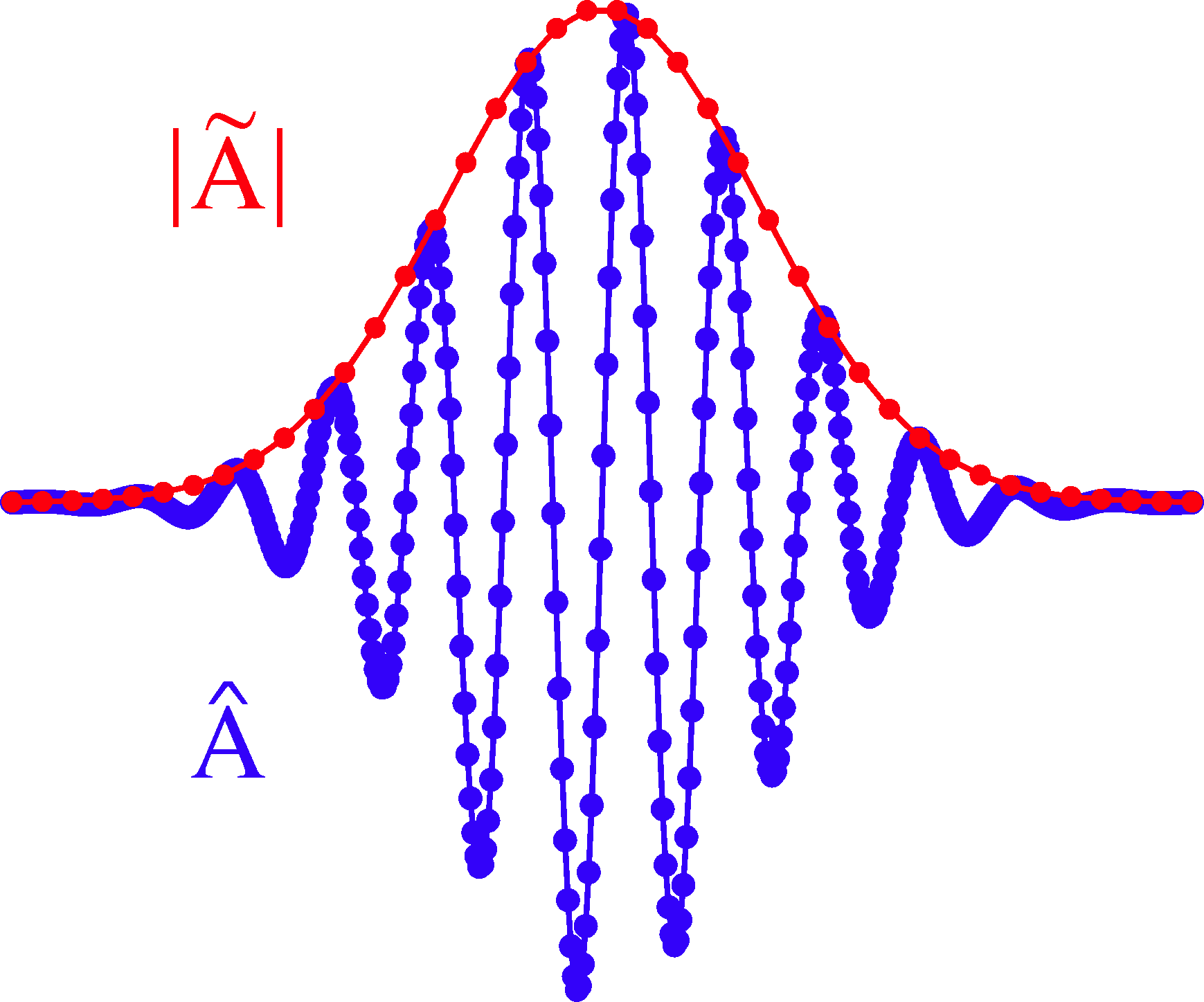 The description of the physical system in terms of the complex envelope of the laser vector potential, neglecting its fast oscillations, is the essence of the envelope approximation. However, a main limit of this technique is the impossibility to model phenomena at the scale of \(\lambda_0\).
In the following, the equations of the envelope model are presented, following mainly [Cowan2011], [Terzani], [MassimoPPCF2019] . Their numerical solution is briefly described as well.
---
---
---
---
---
---
---
---
---